The Wednesday Hello Club has now been running successfully forover four years. As well as card and board games, we have occasional talks, outings, singsongs and darts matches with the neighbourhood police. Many residents, as they become older, find it harder to get around and we have a group of local volunteer drivers who bring them to the club in Christ Church Hall. We have been successful in raising funding from Sutton Pro Active to have chair-based exercise on a Wednesday afternoon.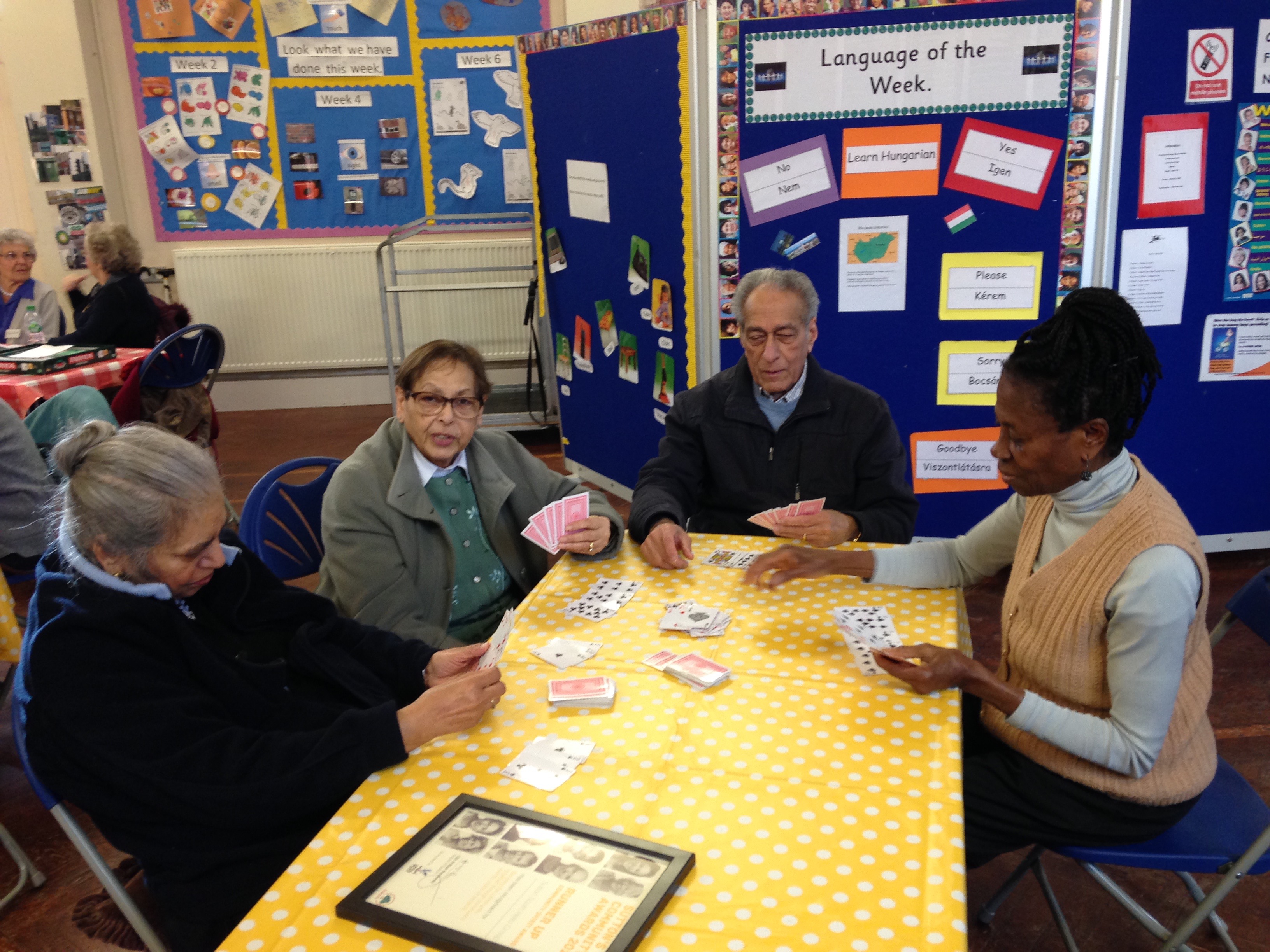 A quarterly newsletter, often sponsored by local businesses or organisations, lets people know what is going on and where to go for advice.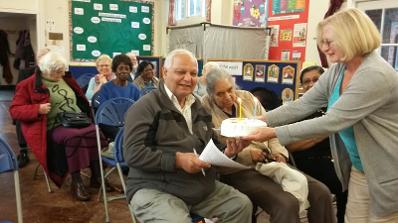 Here are Ramesh and Uma receiving a cake with candles to celebrate their Fiftieth Wedding Anniversary.
Hello Arts and Crafts is the latest development of Sutton South Hello, runner up in the Sutton Community Spirit Awards in 2015. Hello is a community group, built up by local residents, councillors, residents' associations, churches, Neighbourhood Watch and the local police. It also involves some of Sutton's voluntary groups. It was started in response to awareness that Sutton South has a very high proportion of older people, many living alone.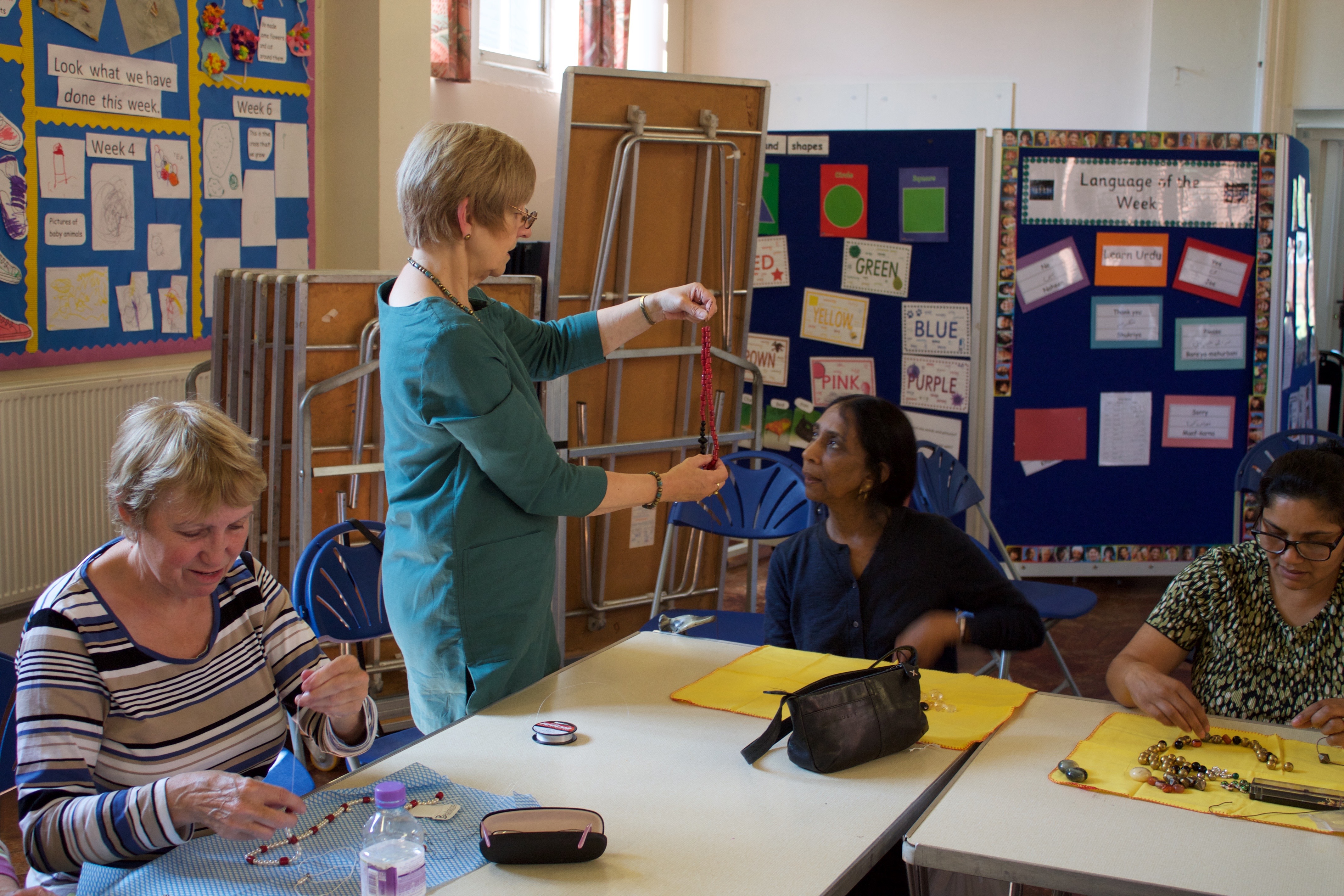 The overall aim is to establish a friendly and welcoming place where people can come to meet others living nearby and find out where local activities were taking place and where to go for advice!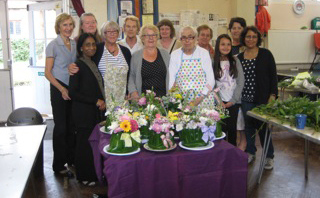 Unusual flower arrangements made by Hello Arts and Crafts at a session where Terri Rabson, from Sutton College, was a guest tutor.